News and Activities
Joint Chamber event. More information follows.
The meeting is followed by a buffet dinner.
Past Activities
INVITATION to catch the first Christmas feeling this winter at the Clarion Collection "Valdemars" Hotel. Lennart Rasmussen – Lagnehag, Genenal Manager of the Hotel will host us at the Valdemars Hotel offering Danish gløgg og æbleskiver – freshly made with a help of Esben Kalhøj, kalhøj /Baltic Hospitality Group SIA according to a genuine Danish recipe. Homemade gingerbread and also non-alcocholic gluhwein for those who are driving. Networking, a Christmas Quiz and a tour throughout the hotel included.
Hans Møller Rasmussen will host the members of the Danish Chamber of Commerce in Latvia in the fish processing factory in Ādaži. You'll see how salmon from the Norwegian Sea is being processed to get on our tables. You'll get a tour in the factory as well as sharing of experience in the field of investment and production.

Nordic Baltic Business Forum is hosted by the Norwegian, Swedish, Finnish and Danish Chambers of Commerce in Latvia in cooperation with the four Nordic Embassies. The conference will be arranged for the 4th time on Friday October 6 in Riga. Our target group are Nordic-Baltic companies, bringing best cases, inspiration on leadership and innovation and a high level forum for exchange of experiences and networking.
DCCL is a Member of: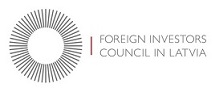 ..
Danish Institutions in Latvia:
....