Nordic Day

2017.05.31 00:00 - 2017-05-31 00:00

Nordic Day - a joint event organized by the Nordic Embassies and the Nordic Council of Ministers' Office in Latvia. For diplomatic corps and the members of the Danish Chamber of Commerce in Latvia and some others.
DCCL is a Member of: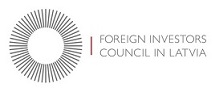 ..
Danish Institutions in Latvia:
....