Flashback
Opening of Regus Business Center

2011.06.01 14:00 - 2011-06-01 18:00 Riga, Terbatas 14

Regus Business Centres Riga - the most recent member of the DCCL is inviting to the opening of their Business Centre on June 1, 2011. The door is open from 14-18:00. Please register Your attendance by clicking on this link: http://regus.crealyse.net/2011-templates/201104_event_riga_en.html.
DCCL is a Member of: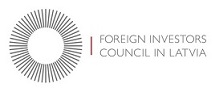 ..
Danish Institutions in Latvia:
....