Become a Member
Why become a member ?
Being a member of DCCL instantly gives access to a network of Danish companies and professionals who often have faced or are facing the same issue and opportunities in Latvia. Given the rapid development of macro economic conditions, rules and regulations, and overall development of the Latvian business life such contacts can offer insights and short cuts of great help to business people in Latvia.The Chamber also arranges events for members about actual topics in Latvia and social events connecting members on a more informal level. Presentations from chief analysts from leading banks, meetings about how to access EU structural funds, developments in legal and other rules, Summer party, Christmas party are examples of events hosted by the Chamber.
DCCL is a Member of: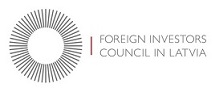 ..
Danish Institutions in Latvia:
....