WELCOME TO THE DANISH CHAMBER OF COMMERCE IN LATVIA
News and Activities
Past Activities

From 24 until 25 September, Nordic Days to be held in Rezekne with the aim of strengthening regional cooperation, initiating a regular and coordinated dialogue and sharing good Nordic practices. There are 2 Danish exhibitions – "Our Arctic Future" in Rēzekne State Gymnasium No.1 and "Green Together" at Rēzekne National Minorities Culture Centre. In culture centre GORS there will be a special Nordic film programme, and among them the Danish movie for children "Vitello" will be screened. All films can be viewed free of charge. The Danish Culture Institute will organize a media seminar "COVID 19 example - Fact vs Fake". Calendar for the different events - in the links below.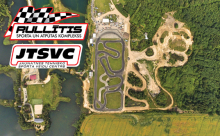 Dear DCCL Members, It seems like the most distant period between us is over soon. At least current situation allows us with confidence to announce the yearly Nordic Go-Kart Championship 2020 taking place in Jelgava. Date: June 10, 2020 Time: 18:00-20:30 Location: Sports and Recreation Centre "Rullītis", Aku ceļš 1, Jelgava The program is like we are used to - we gather a bit before 18:00, register, then it comes warm-up, qualification and the final. All participants will be driving in two teams. Since this kind of sport is weather sensitive – let's keep an eye on weather forecast and adjust the clothing from sporty comfortable to waterproof comfortable if necessary. If you have your own helmet – please take it along. Please register ASAP since the places for the participation are limited to 24.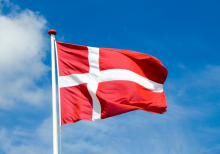 Denmark's Constitution Day - June 5! This year we shall celebrate it individually. Nevertheless - Grundlovsdag is there! The day honors the Danish Constitution, as both the first constitution of 1849 and the current constitution of 1953 were signed on this date of their respective years. Denmark is one of only a handful countries in the world to not have an official national day, but Constitution Day is sometimes considered the equivalent of such a day. It is also widely considered to be a day for celebrating Danish democracy.