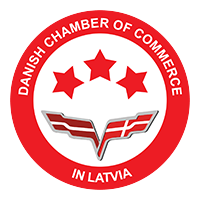 WELCOME TO THE DANISH CHAMBER OF COMMERCE IN LATVIA
News and Activities
Past Activities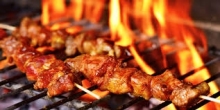 Dear DCCL Members and Friends, To celebrate the hot vacation we all still have or had and to meet each other again before the autumn starts the DCCL is arranging a social Barbeque evening. If you are a member of the Danish Chamber of Commerce in Latvia or a Dane living in Latvia and willing to meet other Danes or to see who we are and probably to join the DCCL network in the future - You are welcome to come! A lovely social event will take place in the outdoors terrace of the cozy Clarion Collection Valdemars Hotel. The Barbeque menu will be on us but the drinks at Your own cost. Participation by prior registration only! Please register no later than by noon of August 15. Date: .. August 17, 2018 Time: ... 17:00-19:00 Venue: Clarion Collection Valdemars Hotel, Kr.Valdemara iela 23, Riga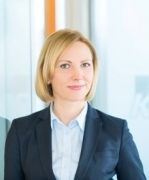 The seminar that will focus on micro and small to medium companies' needs in regard to the new general data protection regulation that came into force on May 25, 2018. The topic will be covered by Una Petrauska, Attorney-at-law, Head of Law Firm, KPMG Baltics SIA. Either you work in sales, e-commerce or hospitality industry or you own a production company - there are new things you need to take into account in the field of data protection. During the seminar you will get answers from the very basic principles to truly practical issues - how to gather and keep personal data, where and for how long is it allowed? Does your company need to hire a certified specialist who is responsible for GDPR or is it enough if the staff is kept up to date? About keeping mailing lists, contact information of the clients, gathering cookies etc. You are welcome to send in questions that You are interested in to ensure You get the answer (dcc@dcc.lv). After the seminar - light buffet dinner and networking. Participation for the DCCL Members free of charge, for others - 25 EUR/person.
Claus Haugaard, CEO: "In order to create even more synergy and coherence in the group – and to acquire a stronger international profile – we have chosen to work under a common brand. Haugaard Company A/S and Haugaard Baltic SIA already base their work on common core values and quality systems, and the two companies collaborate closely on development and production.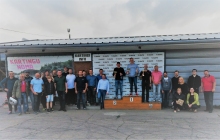 This year the Nordic Go-Kart Championship took place in JELGAVA! The excitement and a good competition was there, as well as the sunshine! Our winners of the Nordic Go Kart Championship 2018: The best this year - Rolands Žīgurs, BDO Law Bureau, total time in Final 12:20.356 2nd place - Christoffer Bering, Aliaz Cooperation, total time in Final 12:24:432 3rd place - Hans Frederiksen, visiting VT East SIA Hmm, ... is it therefore we have 2 winners on the 3rd place pedestal? :) total time in Final 12:28:577.
Danish Chamber of Commerce in Latvia, Pils iela 11, Rīga, LV 1050, Latvia;
e-mail: dcc@dcc.lv, ph.: +371 22002977., fax: +371 67167635
Created by
MB Studija
»