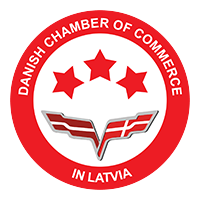 WELCOME TO THE DANISH CHAMBER OF COMMERCE IN LATVIA
News and Activities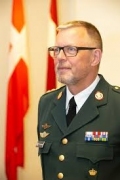 Colonel Niels H. Johansen from the Danish Army has started in this position on August 2018 taking over responsibilities from Colonel Søren Frausig from the Danish Royal Air Force. Colonel Niels H. Johansen has previously worked together with Baltic colleagues in various capacities. As staff officer in Defence Command Denmark, he supported the development of the NATO Membership Action Plans. During his time as chief of staff of the 1st Danish Brigade, he also trained together with Estonian, Latvian and Lithuanian brigades.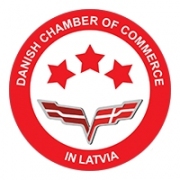 Annual General Meeting, for members only.
"Latvia's economy in 2019: - where problems are a) few, b) home-grown, c) mostly avoidable" - to be presented by Morten Hansen - experienced professional in the field and outstanding speaker! The event is hosted jointly by the Danish and Swedish Chambers of Commerce in Latvia.
Danish Constitution Day Reception - Summer Party yearly hosted by the Ambassador of Royal Danmark to Latvia,
Past Activities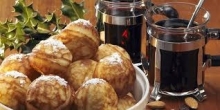 Dear DCCL Members and Friends, Hereby You are invited to the after hours Danish gathering in a cozy Christmas atmosphere to savor mulled wine and Danish home made "pancake balls" - right out from the oven! Participation free for the DCCL Members according to the benefits list. Participation for the guests: 10 EUR/person Please register by December 16, 2018.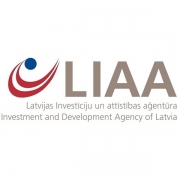 Hereby you are invited to a seminar with Mr. Andris Ozols, Director of the Investment and Development Agency of Latvia (LIAA), who will introduce participants to the existing support mechanisms provided by LIAA in the area of investment attraction, innovation and export promotion! The seminar is organized jointly by the Danish and Norwegian Chambers of Commerce in Latvia.
The Traditional Danish Mortensaften is to be held at a new and unusual location at the Clarion Collection Valdemars Hotel in Riga. The preparation of the special dinner will be supervised by a Dane - Lennart Rasmussen - Lagnehag - a professional and experienced kitchen Chef in the past and current General Manager of the hosting Hotel.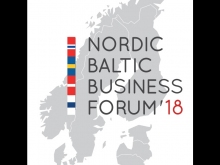 Dear DCCL Members and Friends, The 5th Nordic Baltic Business Forum takes place on Thursday October 4 from 14:00 in Spīķeru koncertzāle. The Forum is organized by the Norwegian, Swedish, Finnish and Danish Chambers of Commerce in Latvia with the aim of providing a business platform for Nordic influence, new perspectives and professional networking with other executives of Nordic Baltic companies.
Danish Chamber of Commerce in Latvia, Pils iela 11, Rīga, LV 1050, Latvia;
e-mail: dcc@dcc.lv, ph.: +371 22002977., fax: +371 67167635
Created by
MB Studija
»