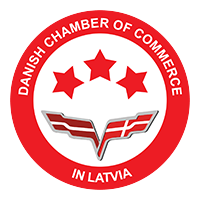 WELCOME TO THE DANISH CHAMBER OF COMMERCE IN LATVIA
News and Activities
More information will follow
Past Activities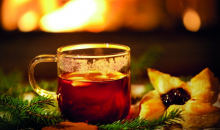 The Danish Chamber of Commerce in Latvia is inviting its members and friends to a cozy event "Feel of the Danish Style Xmas" to be held on December 13, 2019 at the Clarion Collection Hotel Valdemars in Riga. Mulled wine and traditional Danish Christmas donuts called in Danish "gløgg og æbleskiver", charity lottery and more (just to keep a small secret). The Danish "hygge" with socializing and networking. Welcome!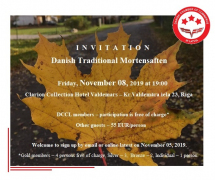 Hereby you are invited to our yearly traditional Danish Mortensaften! Also this year we will hold it at the Clarion Collection Hotel Valdemars. We have made sure that it will warm your body and soul. :) Gathering starts at 18:30 in the downstairs lobby, at 19:00 we proceed to the dining hall. You are encouraged to sign up ASAP since the number of seats is limited. The participation is free of charge for the members of the DCCL according to our benefits' list. (The drinks at your own expense.) However, the registration but not showing up at the event will result in DCCL sending you an invoice for 55/person. The cancellation of the registration accepted not later than November 07 at noon.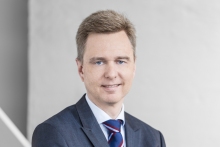 The members of the Danish Chamber of Commerce are invited to a welcome Meeting with the Danish Ambassador Flemming Stender who has started his duties as the Ambassador of Denmark to Latvia from September 01, 2019.
Danish Chamber of Commerce in Latvia, Pils iela 11, Rīga, LV 1050, Latvia;
e-mail: dcc@dcc.lv, ph.: +371 22002977., fax: +371 67167635
Created by
MB Studija
»