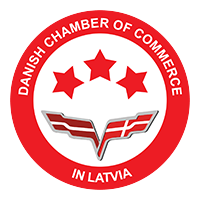 WELCOME TO THE DANISH CHAMBER OF COMMERCE IN LATVIA
News and Activities
The 5th of June, the Grundlovsdag, is approaching, and finally this year we can return back to traditions and celebrate it together! H.E. Mr. Flemming Stender, the Ambassador of Denmark to Latvia will be hosting the event at his residence in Lielupe, Jurmala.
Past Activities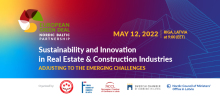 In continuation of the Nordic Baltic Business Forum series and addressing topical issues for Nordic investors and local businesses in the Baltics, we invite you to join us on May 12, between 9:00 and 12:30, for a business forum focusing on "Sustainability and Innovation in the Real Estate & Construction Industries". The Business Forum 2022 will take place in-person on May 12 at the Pullman Riga Old Town hotel, located at Jēkaba iela 24, Rīga! The full agenda is accessible on www.nbbf.lv website, which has been created with the support of the Nordic Council of Ministers' Office in Latvia.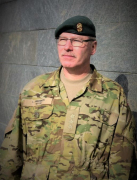 Brigadier General Lennie Fredskov Hansen, Chief of Staff, NATO Multinational Division North, has kindly agreed to share his point of view on the security situation we are at. Taking into account his diverse military experience including the time of service as the Defence Attaché at the Royal Danish Embassy in Moscow, BG Lennie Fredskov Hansen is a speaker who's outlook of the topic can catch everyone's interest.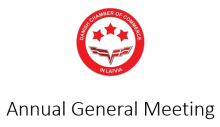 The Annual General Meeting of the Danish Chamber of Commerce in Latvia took place on March 24, 2022, at the Grand Palace Hotel in Riga. According to the decisions of the AGM: Jens Thorup, owner of the Baltic Candles SIA remains as the Chairman of the DCCL for another year; Roberts Mončinskis, Executive Director of the Aarsleff Baltic SIA is re-elected as a Board Member; Kalvis Vanags, Partner at Voroncovs Law Firm is re-elected as a Board Member and the Vice-Chairman; Kent Marker, General Manager of Dinex Latvia is elected as the Substitute Board Member;
Dear DCCL Member, This is an official call for the Annual General Meeting (AGM) of the Danish Chamber of Commerce in Latvia (DCCL) to be held on Thursday, March 24, 2022 at the Grand Palace Hotel in Riga Old Town. We haven't seen each other for a while therefore we invite you to more than just an AGM. We will start with gathering and networking already from 16:30; then at 17:30-18:00 we will hold our yearly AGM. After a short break approx. at 18:15 we will have a guest speaker who will tell about the ongoing progress of the Rail Baltica project. After the pesentation and Q&A session we will head to a lovely dinner to enjoy a good meal and continue networking.