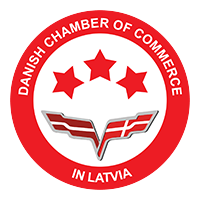 WELCOME TO THE DANISH CHAMBER OF COMMERCE IN LATVIA
News and Activities
Past Activities
Danish Constitution Day - June 5! We are looking forward to celebrating it in person together with all the DCCL members and other Danes living in Latvia!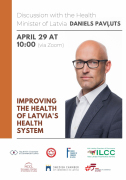 You are kindly invited to an online Discussion "Improving the Health of Latvia's Health System" with Daniels Pavļuts, Minister of Health.  The event is organised in cooperation with British, Danish, Finnish, Irish, Norwegian, Swedish, and Swiss Chambers of Commerce. The discussion will focus on the following topics - Getting to grips with COVID-19; Health system's priorities and budget in 2021 and the years to come; Health system's digital transformation.
DCCL Members are hereby welcome to register for the Annual General Meeting of the Danish Chamber of Commerce in Latvia!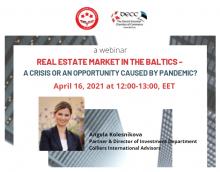 Online webinar "REAL ESTATE MARKET IN THE BALTICS - A CRISIS OR AN OPPORTUNITY CAUSED BY PANDEMIC?" to be introduced by investment expert, Partner, and Director of Investment Department, Angela Koļesņikova, Colliers International Advisors. APRIL 16, 2021 at 12:00-13:00 (local Latvian time) in Zoom platform.