News and Activities

Foreign Investors' Council in Latvia (FICIL) is seriously concerned regarding the negative consequences for Latvia caused by allegations of corruption against Latvia's central bank governor and accusations of money laundering against Latvia's third biggest bank. This situation creates a serious reputation damage for the country and if not addressed properly endangers both, existing and new investment. Combating all forms of economic crime – corruption, bribery, tax evasion, abuse of insolvency process, money laundering and others – has been in FICIL's focus already for several years. It is important because the consequences of economic crimes go far beyond financial losses and economic well-being of society and business – it undermines good governance, fairness, democratic institutions and moral foundations of society.
The meeting is followed by a buffet dinner.
Past Activities

Dear DCCL Members, American, British, Canadian, Danish, Netherlands, Norwegian, Swiss, Swedish, Irish, Finnish and German Chambers of Commerce kindly invite you to a dinner with Māris Kučinskis, Prime Minister of Latvia. The event will take place on February 21, 18:00 (registration and reception from 17:00) at Radisson Blu Latvija Conference & SPA Hotel, Alfa room. This event will serve as a forum for discussion about issues that are relevant to the foreign investor community and provide a unique networking platform with 11 biggest foreign chambers.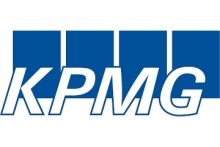 The Nordic chambers in Latvia in cooperation with KPMG Baltics SIA would like to invite you to a seminar "News in Latvian Tax System 2018". The presenters will explain the changes in the Latvian tax laws entering into the force in 2018. The presenters of the topic are Steve Austwick, who leads the KPMG Tax department in Latvia, and Ilze Berga, who has 10 years of experience in providing tax advisory services to local and international clients. The seminar is to be held in English. The seminar is free of charge and for members only. After the seminar you are welcome to stay for networking with some refreshments.
INVITATION to catch the first Christmas feeling this winter at the Clarion Collection "Valdemars" Hotel. Lennart Rasmussen – Lagnehag, Genenal Manager of the Hotel will host us at the Valdemars Hotel offering Danish gløgg og æbleskiver – freshly made with a help of Esben Kalhøj, kalhøj /Baltic Hospitality Group SIA according to a genuine Danish recipe. Homemade gingerbread and also non-alcocholic gluhwein for those who are driving. Networking, a Christmas Quiz and a tour throughout the hotel included.
DCCL is a Member of: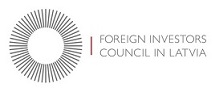 ..
Danish Institutions in Latvia:
....