Flashback
Nordic Go-Kart Championship 2020

2020.06.10 18:00 - 2020-06-10 20:30 Jelgava,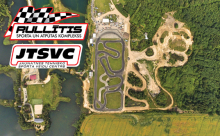 Dear DCCL Members, It seems like the most distant period between us is over soon. At least current situation allows us with confidence to announce the yearly Nordic Go-Kart Championship 2020 taking place in Jelgava. Date: June 10, 2020 Time: 18:00-20:30 Location: Sports and Recreation Centre "Rullītis", Aku ceļš 1, Jelgava The program is like we are used to - we gather a bit before 18:00, register, then it comes warm-up, qualification and the final. All participants will be driving in two teams. Since this kind of sport is weather sensitive – let's keep an eye on weather forecast and adjust the clothing from sporty comfortable to waterproof comfortable if necessary. If you have your own helmet – please take it along. Please register ASAP since the places for the participation are limited to 24.
articipation fee – 45 EUR/ per person to be paid in advance upon an invoice or in cash prior the event on the spot. Some refreshments will be provided.
Please note that even if Jelgava is "just outside Riga" it may take around 1 hour drive from Riga or even a bit longer in the rush hours. Please be in time!
The event is organized by the Danish and Finnish Chambers of Commerce in Latvia.
Invitation for the print out
here
.