Nordic Baltic Business Forum 2017

2017.10.06 12:00 - 2017-10-06 18:00 Riga

Nordic Baltic Business Forum is hosted by the Norwegian, Swedish, Finnish and Danish Chambers of Commerce in Latvia in cooperation with the four Nordic Embassies. The conference will be arranged for the 4th time on Friday October 6 in Riga. Our target group are Nordic-Baltic companies, bringing best cases, inspiration on leadership and innovation and a high level forum for exchange of experiences and networking.
DCCL is a Member of: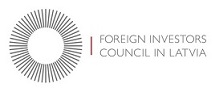 ..
Danish Institutions in Latvia:
....