Flashback
Danmark's Constitution Day Reception

2015.06.05 17:00 - 2015-06-05 19:00 Jurmala

On 5th of June Danmark celebrates its Constitution Day. In Latvia it is celebrated at the Ambassador's residence of the Royal Danish Embassy. Diplomats, intelectuals and DCCL members are the main guests at this yearly Summer party in Jurmala.
DCCL is a Member of: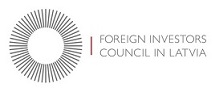 ..
Danish Institutions in Latvia:
....