Flashback
4th Nordic Go-Kart Championship

2015.06.11 19:00 - 2015-06-11 21:00 Sports Complex 333

Keeping up this sporty tradition, the members of the Danish and Finnish Chambers of Commerce in Latvia are invited to go Go-Kart. This year - already for the 4th time! So far mainly Finns have been taking first place. How it will be this year? Exciting... :)

Register your participation online or via e-mail by writing to dcc@dcc.lv. Participation fee - 40 EUR for members, 50 EUR for non-members to be paid on the spot. Non members are hold on a waiting list and are welcome to the competition only in case of available place left.The registration is closed - June 09!
DCCL is a Member of: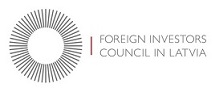 ..
Danish Institutions in Latvia:
....