Flashback
Meeting with Hans Brask, Ambassador of Denmark to Latvia

2015.09.22 18:00 - 2015-09-22 19:30 DK Embassy, Pils iela 11, Riga

A meeting with the new Ambassador of Denmark to Latvia - Mr. Hans Brask will be held at the Embassy on September 22, 2015. Networking and refreshments included. The participation is free, with prior registration and for DCCL members only.
DCCL is a Member of: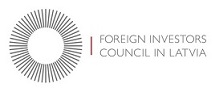 ..
Danish Institutions in Latvia:
....