Flashback
LIAA Global Investment Forum in Rezekne

2015.10.28 19:00 - 2015-10-30 15:00 The Embassy of Latgale Gors, Rezekne
Would you be interested in getting 80% tax credit on your business profit and real estate tax? And how about a business location connecting you by well-developed rail and road infrastructure to Eastern and Northern Europe, Asia and beyond? Are you interested in hearing the latest trends in manufacturing and services industries and to network within European business community?

Then consider joining the Global Business Forum from October 28-30, 2015, showcasing Rezekne – one of the prime locations for establishing a business in Latvia. The city is known for company-friendly and secure business environment and tax legislation. In addition to a special economic zone offering superb tax breaks for companies, Rezekne has a highly productive and skilled labour force and established industry sectors. Registration and the full program here.
DCCL is a Member of: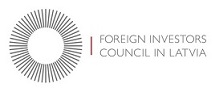 ..
Danish Institutions in Latvia:
....