Flashback
My!Europe - Conference: "Migration – Refugees and Labor"

2015.12.10 00:00 - 2015-12-11 00:00 National Library of Latvia, Riga

My!Europe - Conference: "Migration – Refugees and Labor" organized by the Danish Cultural Institute and created as a part of the EU-project "My!Europe", supported by the Europe for Citizen-program. More info: https://www.facebook.com/MyEuropeBaltics/. Registration until November 24th.For participation at the conference, please write directly to dki@dki.lv.
DCCL is a Member of: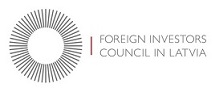 ..
Danish Institutions in Latvia:
....