Flashback
Annual General Meeting

2016.03.10 18:00 - 2016-03-10 20:00 Nordic Club House, Kaleju iela 3, Riga Old Town

All DCCL members are invited to the Annual General Meeting of the Danish Chamber of Commerce in Latvia followed by a dinner. This time the venue is different - we'll hold the meeting at the Nordic Club House located in Riga Old Town. Afterwards we'll "taste nature" (a special gourmet menu) at the Restauran 3 just downstairs from the Nordic Club House. Looking forward to seeing You!
DCCL is a Member of: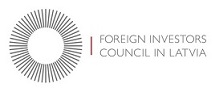 ..
Danish Institutions in Latvia:
....