Flashback
Joint Nordic Celebration & Concert

2016.05.31 17:00 - 2016-05-31 19:00 Jurmala, Dzintari Concert Hall

On the occasion of the Baltic and Nordic Cooperation Year 2016 and the 25th Anniversary of the restored Nordic-Baltic diplomatic relations the Ambassador of Denmark Mr Hans Brask, Ambassador of Finland Mr Olli Kantanen, Ambassador of Iceland Mrs Kristín Aðalbjörg Árnadóttir, Ambassador of Norway Mr Steinar Egil Hagen, Ambassador of Sweden Mr Henrik Landerholm, and the Director of the Nordic Council of Ministers' Office in Latvia Mr Jan Widberg organize a Joint Nordic National Days Celebration & Concert on Tuesday, May 31 at 17.00 at the Dzintari Concert Hall. The program includes opening ceremony, concert by Vestards and Elīna Šimkus followed by a reception.
DCCL is a Member of: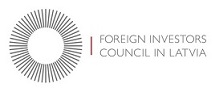 ..
Danish Institutions in Latvia:
....