Flashback
Opening of the Photo Exhibition "Monumental Motion"

2016.04.21 10:15 - 2016-04-21 11:00 National Library of Latvia, Riga

The Royal Danish Embassy and The Danish Cultural Institute have the pleasure of inviting you to the opening of the photo exhibition "Monumental Motion" on 21 April at 10:15 at the Orangery of the National Library of Latvia (ground floor), on the occasion of H. E. Danish Minister of Foreign Affairs Kristian Jensen's working visit to Latvia. Mr. Kristian Jensen will be opening the exhibition together with H. E. Ambassador of Denmark Hans Brask. The exhibition will take place within the scope of the European Cycling Festival.
DCCL is a Member of: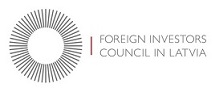 ..
Danish Institutions in Latvia:
....