Flashback
Nordic - Baltic Business Forum 2016

2016.11.02 12:00 - 2016-11-02 18:00 H2O6 RISEBA, Durbes 4, Riga

Welcome to the 3rd Nordic Baltic Business Forum, organized by the Norwegian, Swedish, Finnish and Danish Chambers of Commerce in Latvia in cooperation with Mandatum Life Insurance, with the aim of providing a business platform for new perspectives, best practice and professional networking among Nordic Baltic companies. World is changing - Be ahead! is this years topic and we will be addressing new ways of thinking for companies, individuals, industries and regions.

The program of the Forum here.

Key Speakers 2016:
Arvils Ašeradens, Minister for Economics and Deputy Prime Minister of Latvia, addressing Latvia´s partnership with the Nordic countries
Maria Rankka, CEO of Stockholm Chamber of Commerce, Opinion leader and Board member, who has worked for Carl Bildt and as CEO of leading think tank, speaking about competitive urbanization and the needs of Swedish businesses
Morten Hansen, Head of Economics Department at SSE Riga and respected voice in the Latvian economic-political debate, sharing forecasts for the Baltic economies under the headline: "Boring, yet difficult"
Timo Laitinen, Senior Vice President Mandatum Life Insurance heading Corporate strategy and business support and Chairman of their Baltic operations, speaking about meeting employees expectations to built a better workplace
Stanislava Yankovskaya, Business Development Director, LEGO Group Russia & CIS, speaking about strategy and product development and how LEGO could achieve their best year ever in 2015, despite childhood turning more and more digitized
Raimonds Gruntins, Managing Director Nordic & Baltics of the International Air Transport Association (IATA), representing 265 airlines, speaking about development of the airline industry internationally and in the region
Anne Grethe Solberg, PhD, Headhunter, Researcher, Awarded Consultant of the Year 2012, speaking on career development and personal growth, herself having a degree of invalidity of 70% after being injured and loosing one arm
Opened by Olli Kantanen, Ambassador of Finland to Latvia
Moderator is Daniels Pavljuts, Consultant and former Minister of Economics of Latvia
Admission: 65 EUR for Chamber members, 80 EUR for non-members. Registration: to
dcc@dcc.lv
DCCL is a Member of: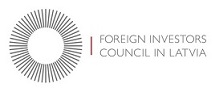 ..
Danish Institutions in Latvia:
....