Flashback
Amendments to the Tax Laws 2017: KPMG Baltics SIA

2017.01.31 17:00 - 2017-01-31 19:00 KPMG Office, 3rd floor, Rietumu Capital Centre, Vesetas iela 7, Riga

The Latvian tax system experiences updates and changes each year. What to expect starting from the January 1, 2017? The Nordic Chambers of Commerce in Latvia in cooperation with KPMG Baltics SIA organizes a seminar to explain the changes in the Latvian tax laws which enter into force on January 2017. The presenters will be Steve Austwick, who leads the KPMG Tax department in Latvia, and Ilze Berga, who has more than 10 years of experience in providing tax advisory services to local and international clients. After the seminar - networking with refreshments. The seminar is only for the members of the Nordic Chambers of Commerce in Latvia!
DCCL is a Member of: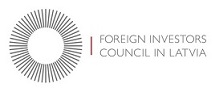 ..
Danish Institutions in Latvia:
....