Flashback
Cancelled - seminar Local Election 2017 - How It Works and What to Expect

2017.05.10 18:00 - 2017-05-10 19:00 Tallink Riga Hotel

On June 3, 2017 the local elections for the city councils and municipality councils will take place in 9 cities and 110 municipalities of Latvia. The submission of candidate lists finishes on April 24, 2017. What's next? Ritvars Eglajs, the Secretary of the Central Election Commission of Latvia (CVK) will introduce You to the elections system in Latvia. He will present the most recent information from the CVK, overview over activities of different parties in whole Latvia, as well as he will share his international experience regarding election. There won't be answers - who will win this election but You will be able to see the options! Ritvars Eglajs has many years electoral experience and election observation experience and really knows this issue in depths. Please read the speakers CV below. The one hour seminar will be followed by a buffet dinner for networking. The participation and the dinner for the members of the DCCL - free of charge. Guests - 25 EUR/person.

Information about the speaker here. Please sign up latest by noon of May 09, 2017.
DCCL is a Member of: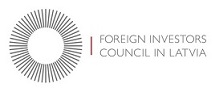 ..
Danish Institutions in Latvia:
....