Flashback
Seminar "Expatriate Tax Planning"

2010.03.04 18:00 - 18:45 Reval Hotel Ridzene, Riga

The Gencs Valters Law Firm is organizing its annual seminar on Expatriate Tax Planning taking place on March 4, 2010 at 18:00 at the Reval Hotel Ridzene.


See the invitation here.
DCCL is a Member of: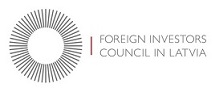 ..
Danish Institutions in Latvia:
....