Flashback
Cancelled - "Mediation – a win-win conflict resolution!" by Hans Boserup

2010.10.28 18:00

An introduction to a mediation as a win-win conflict resolution presented by Hans Boserup, Danish mediation guru, Attorney at Law is planned for the Thursday evening, October 28 in Riga. Sign up online for this introduction seminar.

Hans Boserup will be visiting Latvia for a Masterclass for future Latvian mediators. The Masterclass is taking place the whole day, October 28. More information about the Masterclass read here.
DCCL is a Member of: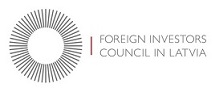 ..
Danish Institutions in Latvia:
....