Flashback
Seminar "How Insurance can Minimize Your Business Risks? by ERGO

2011.04.05 18:00 Tallink Hotel Riga

Any kind of business - either production or transport - you name it - is constantly under the risk. Some risks can be foreseen and eliminated, others - cant. Here comes insuarance in the picture. The specialists from the Insurance Company ERGO will cover topics on Property and Business interruption Insurance, Liability Insurance and Additional Cover for Motor 3rd Party Liability Insurance. The Speakers: Kaspars Neivalds, Commercial Property Insurance Product Manager, ERGO Latvija AAS Natālija Cera, Liability Underwriter, ERGO Latvija AAS Gunārs Faļkovskis, Head Casco Products, ERGO Latvija AAS

You are welcome to submit your questions prior the seminar to dcc@dcc.lv.

After the seminar – refreshments and networking.

Participation for the DCCL Members is free of charge.
For non-members there is an entrance fee of 25 LVL.

Sign up by April 4, 2011.

The invitation to print out here.
DCCL is a Member of: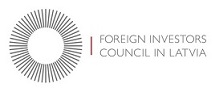 ..
Danish Institutions in Latvia:
....