Flashback
DCCL Annual General Meeting

2010.03.23 18:00 - 20:00 Reval Hotel Ridzene, Riga

DCCL Annual General Meeting is taking place on March 23 at Reval Hotel Ridzene.

The Invitation to the Annual General Meeting.



The Agenda of the Annual General Meeting.

All members are welcome to participate and are incouraged to nominate candidates for election of the Board Member and Substitute Board Members. Submit your nominee to dcc@dcc.lv.

Sign up for the meeting until March 16, 2010!

Only members of the DCCL with paid membership fee for 2010 are eligible to participate.


DCCL is a Member of: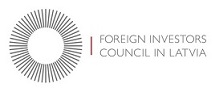 ..
Danish Institutions in Latvia:
....