Flashback
Nordea Riga Marathon 2011

2011.05.22 09:00

The 21st Nordea Riga marathon will take place on May 22, 2011 (Sunday). If you have never been to Riga then marathon or half-marathon could be a good reason to visit one of the most beautiful cities on the Baltic Sea coast. Marathon running has long history in Riga. First Riga marathon organized by Riga City Council took place 21 year ago – in 1991. Since 2007 Riga Marathon Course is officially measured according to AIMS standards. At this time the marathon gained international recognition and previous marathon on May 2010 gathered 11 500 runners from 45 countries.

Please find all you should know about the event in this section!
DCCL is a Member of: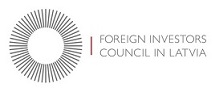 ..
Danish Institutions in Latvia:
....