Flashback
Traditional Danish Mortensaften

2011.11.11 19:00 - 2011-11-11 24:00 Tallink Hotel Riga

The Danish Chamber of Commerce in Latvia is inviting the members and friends to the traditional Danish St. Martin's Evening. The celebration takes place on November 11 at 19:00 at the Tallink Hotel Riga. We are looking forward to seeing the most of you on this evening. Please inform us about your attendance by November 7, 2011. The Board of the DCCL.

MENU:

Welcome drink + 1 additional glass of drink

Lightly salted salmon marinated in beet juice
Parsley granita, quail egg cream with olive dust, homemade potato crisps

Yougurt and sea-buckthorn sorbet

Anise-marinated duck breast
Potato and parsnip terrine, vanilla apple purée, yellow cherry-plum sauce

Apple vanilla buberts
Spiced prune soup, pumpkin seed biscuit

Coffee, tea, ice water
MUSIC:
ADMISSION:
DCCL is a Member of: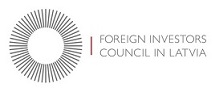 ..
Danish Institutions in Latvia:
....