Flashback
Business culture development and sound lending as parto of it by SEB

2011.10.11 18:00 - 2011-10-11 20:00 Riga

SEB in Latvia cordially invites members of the American, Danish and Swedish Chambers of Commerce in Latvia to a Business After – Hours with a presentation on subject "Business culture development and sound lending as part of it". Date: Tuesday, October 11, 2011 Time: 18.00 (arriving starting from 17.45) Venue: Neiburgs, Conference hall Amaryllis, Jauniela 25/27, Old Riga Program: •Welcome speech by Ainārs Ozols, CEO of SEB in Latvia •Presentation by Indrek Julge, Board Member of SEB bank, Head of Merchant Banking division •Questions/Answers •Refreshments, glass of wine

SEB is a leading Nordic financial services group. As a relationship bank, SEB in Sweden and the Baltic countries offers financial advice and a wide range of financial services. In Denmark, Finland, Norway and Germany the bank's operations have a strong focus on corporate and investment banking based on a full-service offering to corporate and institutional clients. The international nature of SEB's business is reflected in its presence in some 20 countries worldwide. On 30 June 2011, the Group's total assets amounted to SEK 2,201bn while its assets under management totalled SEK 1,356bn. The Group has about 17,500 employees. Read more about SEB at www.sebgroup.com.

Participation is free of charge.

Confirm your participation latest by October 7, 2011.
DCCL is a Member of: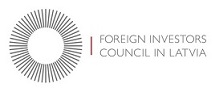 ..
Danish Institutions in Latvia:
....