Flashback
Nordic Bowling Tournament 2012

2012.10.18 18:00 - 2012-10-18 21:00 Riga

The Nordic Bowling Tournament 2012 takes place on October 18, 2012 gathering players from Danish, Swedish, Norwegian and Finnish Chamber of Commerce in Latvia.

This event is for members only. Sponsors are very welcome. :) More information will follow.
DCCL is a Member of: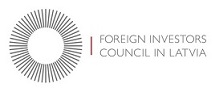 ..
Danish Institutions in Latvia:
....