Flashback
Seminar "The Importance of the Nordic Languages in Latvia and Baltic Region"

2013.04.04 18:00 - 2013-04-04 20:30 Nordic Language Center
Our Member The Nordic Language Center "Nordisk" is organizing a joint Chamber' s event - seminar on "The importance of Nordic languages in Latvia and Baltic region". The seminar takes place on April 04, 2013 at the office of "Nordisk".

The seminar will include:
18.00 - 18.30 Presentation of Snorre Karkkonen Svensson
18:30 - 19:00 Presentation of Ellen Annette Nordli, DNB
19:00 - 19:30 Discussion lead by Snorre Karkkonen Svensson
19:30 - 20:30 Networking

Admission for the DCCL members is free.
Registration: by April 2 to liga@nordisk.lv

DCCL is a Member of: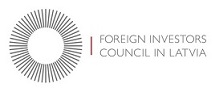 ..
Danish Institutions in Latvia:
....