Flashback
FICIL High Council Meeting in Riga

2013.05.30 12:00 - 2013-05-31 12:00

The seventeenth High Council meeting will take place on May 30 - 31 this year. In preparation, FICIL's working groups are currently drawing up their Position papers with suggestions and recommendations in six areas: Tax and Tax Administration, Macroeconomic policy, Sustainability of the country's energy policy, Court system efficiency, Improvement of the Public Procurement Process, Transport Policy as well as Fair Competition in Waste Management Sphere. More information to come.
DCCL is a Member of: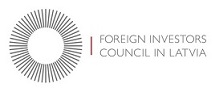 ..
Danish Institutions in Latvia:
....