Flashback
Danish National Day

2013.05.31 17:00 - 2013-05-31 19:00 Rundale Palace

The Danish National Day is to be celebrated on May 31 this year in Latvia. It will start with the opening of the exhibition "A Modern Royal Household" at the Rundale Palace. The exhibition shows the palace at Amalienborg newly decorated by the Crownprince. The event will continue with the reception hosted by Per Carlsen, Ambassador of Royal Denmark in Latvia.
DCCL is a Member of: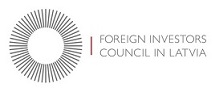 ..
Danish Institutions in Latvia:
....