Flashback
Informal Discussion "Doing Business in the Baltics"

2010.03.23 16:00 - 17:45 Reval Hotel Ridzene, Riga

DCCL Members and Friends are invited to meet up for an informal discussion about "Doing Business in the Baltics" on March 23 at 16:00 at the Reval Hotel Ridzene (Reimersa iela 1, Riga). This networking meeting is initiated by Jan Wedervang, Client Executive, Vice President, Swedbank.

If you are interested to attend - please register. Attendance is free.

DCCL is a Member of: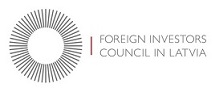 ..
Danish Institutions in Latvia:
....