Flashback
Nordea Bank Business After Hours

2013.08.28 18:00 - 2013-08-28 20:00 Nordea Bank, Kr.Valdemara 62, Riga

The Nordea Bank invites to the Joint Chamber Business After Hours on next Wednesday, August 28 at 18:00. The main topic – "Recent Demographic Trends in Latvia and Other New EU Member States". More detailed inormation – in the enclosed invitation - see the picture on the right side. Please sign up latest noon on August 27.
DCCL is a Member of: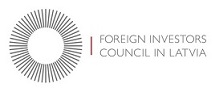 ..
Danish Institutions in Latvia:
....