Flashback
Summer Party / Denmark's Constitution Day

2010.06.05 13:30 - 17:00

Dear Members and Danes in Latvia, This year is not an exception - the DCCL is arranging and inviting you to the Denmark's Constitution Day / Summer Party! There will be many nice people, excellent food, music, entertainment for children with more. :)

This is a family arrangement with a special entertainment for children.

Entrance free for DCCL members with their spouses and children.

Other Guests – 25LVL/adult, 10LVL/children from age 12-18, children under 12 – free entrance.

Please register online, by e-mail or phone +371 22002977 to DCCL's Administrator, Ieva Stefensena by June 01, 2010.
DCCL is a Member of: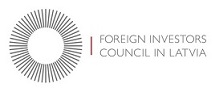 ..
Danish Institutions in Latvia:
....